Johnson Bluegrass Festival 2005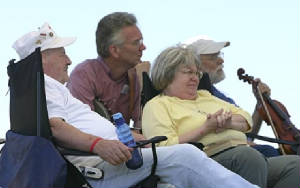 Uncle Billy & Sharon Dunbar with Friends Bill Melton, Al Murphy
Thirty one years in radio broadcasting. Starting with American Forces Radio and Television in 1967. Have worked with several genre's of music but mostly in Country music. But Bluegrass music has been the muisc of my soul. I was the first to put Bluegrass music on commercial radio in the upper midwest at a little AM station KOTD in Plattsmouth, Nebraska in 1974. I moved the show to Omaha, Nebraska two years later on station KYNN anothr AM station owned by the Great Empire Broadcasting Company out of Wichita, Kansas that also owned KTTS in Springfield, Mo and the Legendary Lousianna , Hayride Station KWKH in Shreveport. They later purchase the 50,000 watt WOW AM/FM in Omaha, Neb covering 7 states in the upper midwest in 1982, which I worked until 1990. I had my Bluegrass Show various stations in Iowa. I am currently producing my show on KKRF K107 Real Country in Stuart, Ia. Also broadcasting on the internet on WorldWideBluegrass.com four days a week live. The WWB has the best Bluegrass music and great DJ's 24 hr's a day severn days a week. And now just added
www.lakecountrywow.com
"Country Unplugged" with Uncle Billy on Sunday nites 6pm to 8pm central time. And The Gospel Train with Uncle Billy on Sunday Mornings also on the WOW 59 Country Tribute station
www.lakecountrywow.com
.
Alecia Nugent Loves the W.W.B
www.Worldwidebluegrass.com
JOIN ME LIVE ON WWB THE NUMBER ONE BLUEGRASS INTER NET BROADCASTING WEB PAGE! CLICK HERE!!
THE WWB BRING'S YOU 24/7 BLUEGRASS MUSIC WITH LIVE DJ'S PLUS INTERVIEW'S WITH THE THE CURRENT HOT BANDS AND THE LEGEND'S OF THE BLUEGRASS MUSIC WOLRD! IF YOU LOVE BLUEGRASS THEN YOU WILL LOVE
WWW.WORLDWIDEBLUEGRASS.COM
! IT'S FREE, NO CHARGE FOR PLAYERS, PLUS A CHAT ROOM WHERE YOU CAN MEET AND CHAT WITH PEOPLE WHO ARE FANS TOO. AND SOME TIMES SOMEONE SPECIALS DROPS IN.
Del McCoury and Uncle Billy
Des Moines, Iowa
Also check my other webpage The Country Unplugged CLICK HERE
Valerie Smith,Uncle Billy & Sharon Dunbar & Band
Valerie Smith and the Liberty Pike Band meet up with the Dunbars for breakfest in Des Moines a
This picture of myself, my wife Sharon and Valerie Smith and Liberty Pike, missing is the lovely and talented Becky Buller who is from Minnesota but now lives and works out of Tenn. She was nice enough to set up a breakfest stop in Des Moines and we met at the Cracker Barrell. She was taking the picture so that is why she isn't in it. They where traveling north from Missouri where they did a show the night before, they did it in Valerie's Home town, and where head up I-35 to do another show in Becky's home town in Minnesota. Before breakfest they did a couple of tunes for us. They will be back in Iowa over the Labor Day weekend to appear at Bob & Sheila Everharts Ole Time Country and Bluegrass Festival in Le Mar's , Iowa. And of course I will be there to introduce them.
Also for you who live in Central Iowa around the Des Moines area, or if you are driving through on I-80 or I-35 tune in my Radio show Sunday mornings 8am-10am on K-107.9 FM.
Mr. Bill Monroe, Billy,Sharon Dunbar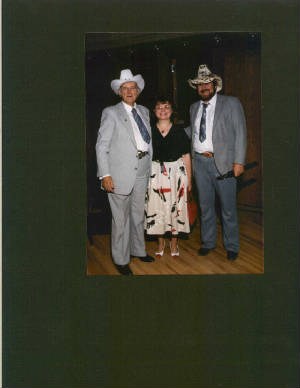 Uncle Introduces Mr Monroe at Show in Omaha, Nb 1982
My Favorites
Favorite Band or Musician: Emmy Lou
Favorite TV show: CSI
Favorite movie: Where The Red Fern Grows
Favorite book: Several
Favorite sports team: Not big on Sports teams think they are over paid and over rated
Favorite food: Fish & Fowel
WOW 59 Country Radio Re-Union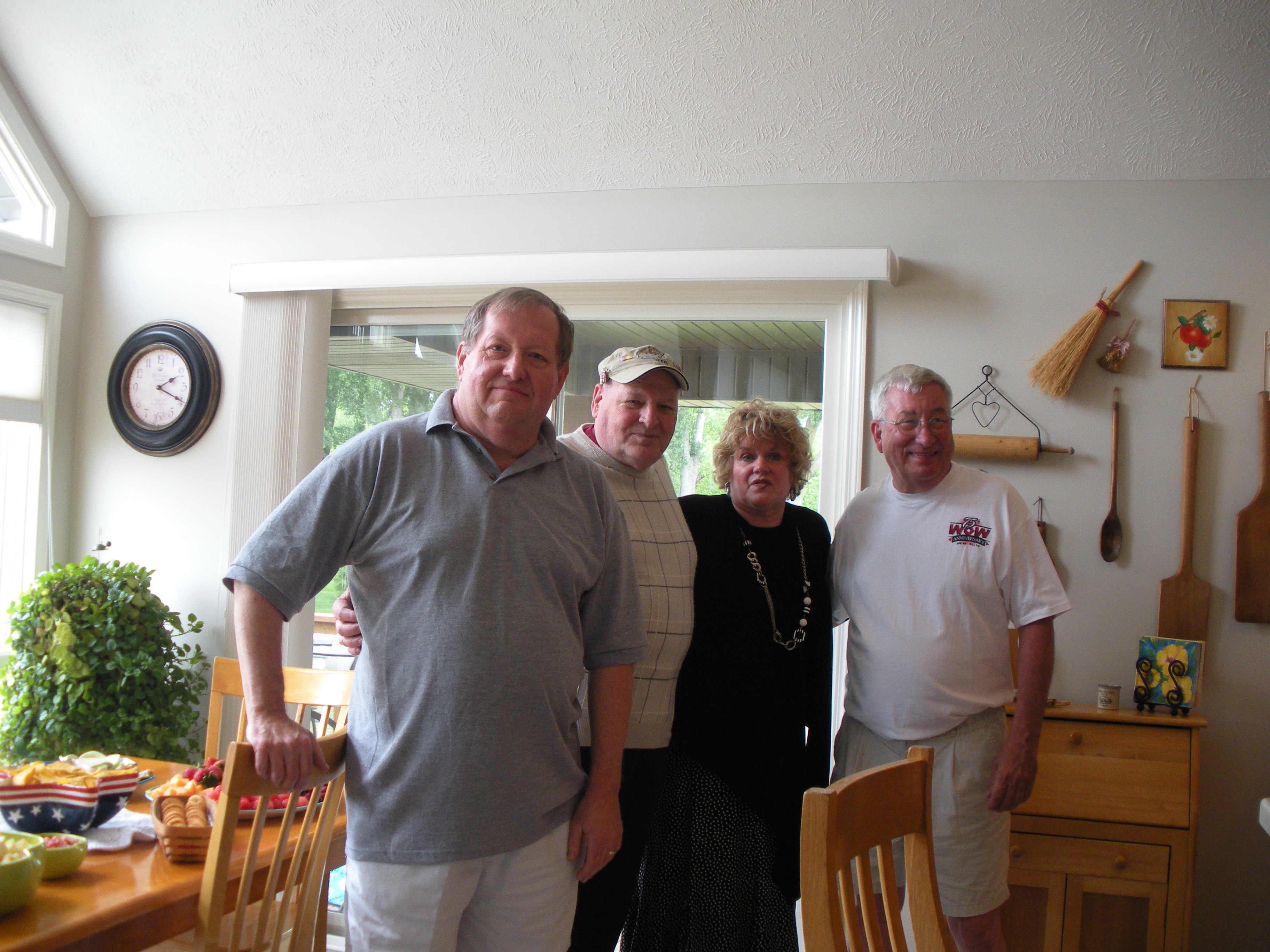 George Woods, Kathy Fife, Uncle Billy Dunbar,Mark Hunter Radio Legends together again
My Hobbies; THIS IS IT!
Writing Poetry
Most Admired
Glen Valentine and Mike Oatman
The New Southern Reign
SOUTHERN REIGN
Want to Jam at your next Festival outing but don't play a instrument check this out. CLICK HERE